HOTA Courses Offered by Robson Equine Therapy, delivered by Training Associate for North East, Trish Robson
Massage For Horse Owners - 1 Day Course Fee - £120
A practical accredited level 3 course designed for all Owners looking to provide the best care for their horses and discover a new equestrian skill at the same time. By learning the Equine Massage Academy unique combination of massage techniques and stretching you will be able to undertake a full massage on your horse. The techniques can be performed pre-competition, post competition, to help muscle injuries and as a general maintenance massage. Working with Trish through the physical and psychological aspects of the horse you will discover that massage not only improves performance, well-being and helps prevent injury but when an owner learns to massage their own horse it embraces a deeper trust and bonding in the partnership bringing a remarkable experience for both.
The course duration is around 6 hours with a short lunch break. Depending on the venue, you can use your own horse or one belonging to the equestrian centre or college we are using. We usually work in pairs (but you can work alone) in a relaxed atmosphere with lots of interaction and hands on massaging throughout the day by following Trish's demonstrations and expert guidance.
Be prepared to learn a lot and go away a little tired but you'll also feel invigorated and eager to get started with your new skills! Courses are kept to small groups of up to 6 people. You'll receive an informative Reference Manual. On completion you will be presented with a Certificate of Participation.
Date: Sunday 26th September at 10:00am
Venue: Dunns Houses Stables, Otterburn, Newcastle upon Tyne, NE19 1LB (Venue will supply horses for the day)
To Book, Email: robsonequinetherapy@yahoo.co.uk to request an enrolment form.
Trish can also teach private groups between 2 - 6 people at your own premises! If you would like to host a course at your yard, please get in touch.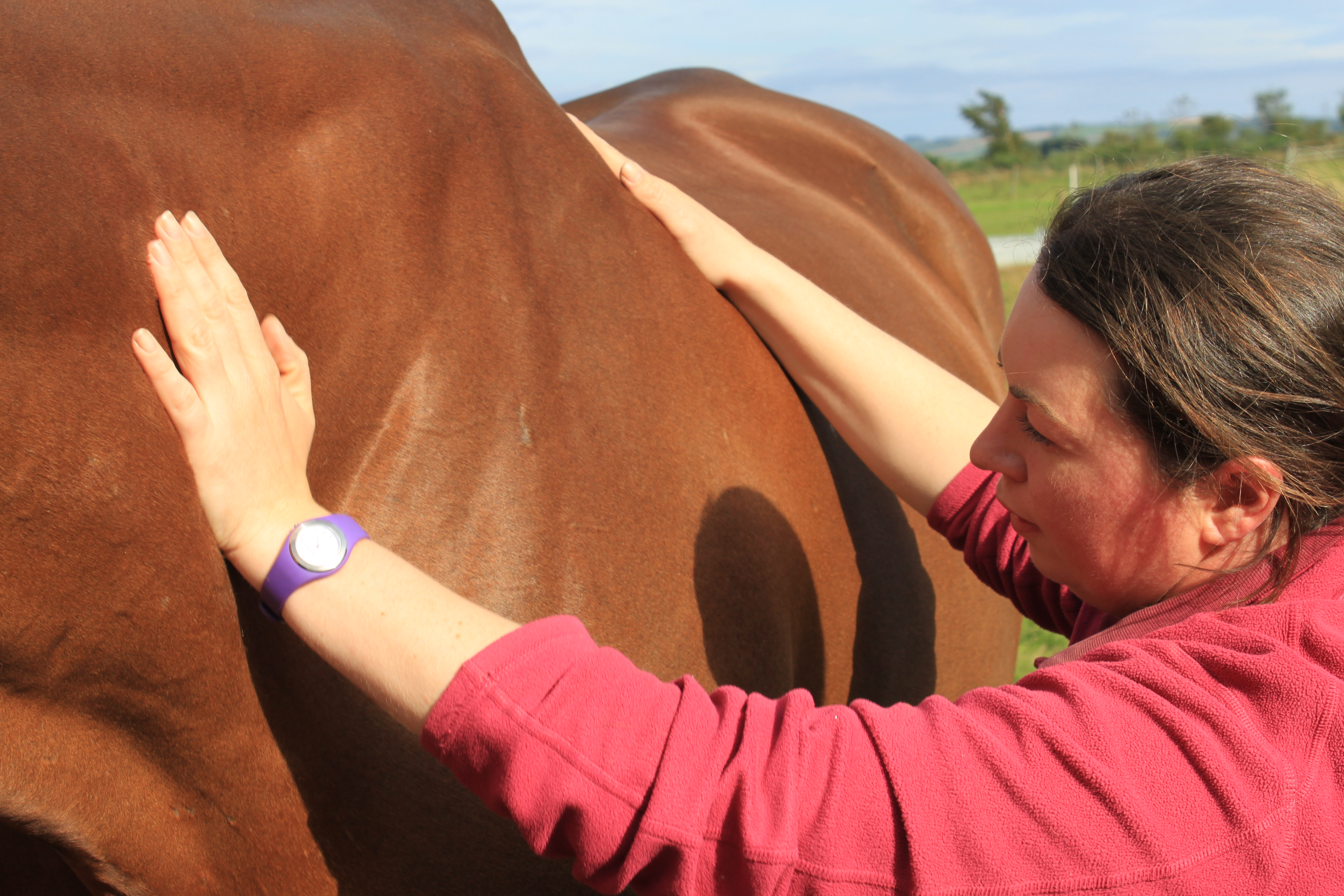 Pony Massage For Children- £60.00
We are passionate about educating children about their ponies. We believe its important for younger generations to learn to care for and respect their ponies as this helps them grow up to become the caring and compassionate horse owners of the future. The training is aimed at children between 6 and 18 years old. We can teach this in two age groups, 6 - 12 and 12 - 18 so that the content is specific for the age groups.
They will learn a lot at this course about the fascinating muscular system and how to keep it as healthy as possible in their ponies to minimize the risk of injury.
Training is delivered by our Training Agent for North East, Trish Robson.
Date & Venue: TBA Coming soon.....

Conformation, Biomechanics and Beyond- £120.00
This course is not to be missed - its of huge benefit to all horse owners who attend, and to their horses!
We will take you through conformation, the realities and the misconceptions. The importance of functional conformation, biomechanics and posture which are all linked to the overall performance and soundness of any horse performing in any discipline, from the leisure pony to world class athletes.
The variations in conformation between and within different breeds, the best conformation requirements for a specific discipline are all discussed.
You will be able to review your training practices based on what your horse is best suited to for avoidance of injury. Many horses are trained in the same way but their conformation doesn't lend itself to a generic approach.
Date & Venue: TBA Coming soon....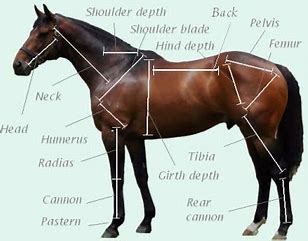 Racehorse to Riding Horse Aftercare- £120.00
This is an essential course for anyone who intends retraining a racehorse to a riding horse. We discuss issues that affect a racehorse and how to manage these in a new career both in terms of physical and psychological aspects.
We advise on the entire re-training process along with some massage therapy that can really help as the horse is using different muscles.
Not to be missed by anyone, irrespective of experience - as we know every horse is different and reacts differently to a new career. Top tips for owners of ex racers and much more.
Date & Venue: TBA Coming soon.....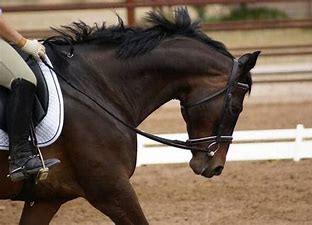 Buying a Horse - All You Need To Know- £60.00
A half day course with a comprehensive training manual.
Owning a horse can be a hugely rewarding experience. Success depends on many things and in this training course, we will cover everything you need to consider before buying a horse and whilst owning one. Even some things you might never have thought about, it's all here. We will guide you through mistakes you can make and how to avoid them, the legalities of purchase contracts and much more.
Even if you have just bought a horse, this training will still help you.
Date & Venue: TBA Coming soon.......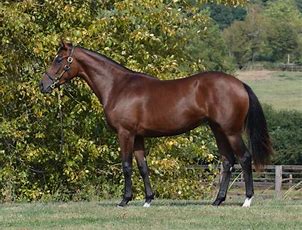 Course Enrolment
To book onto a course, check course dates & venue and call or email Trish and an enrolment form will be emailed to you. Once completed enrolment forms and payments have been received, a place on your course of choice will be reserved for you.
Courses are limited to 6 people. If a clinic is full, another clinic will be arranged on a separate date.